Protein Power Balls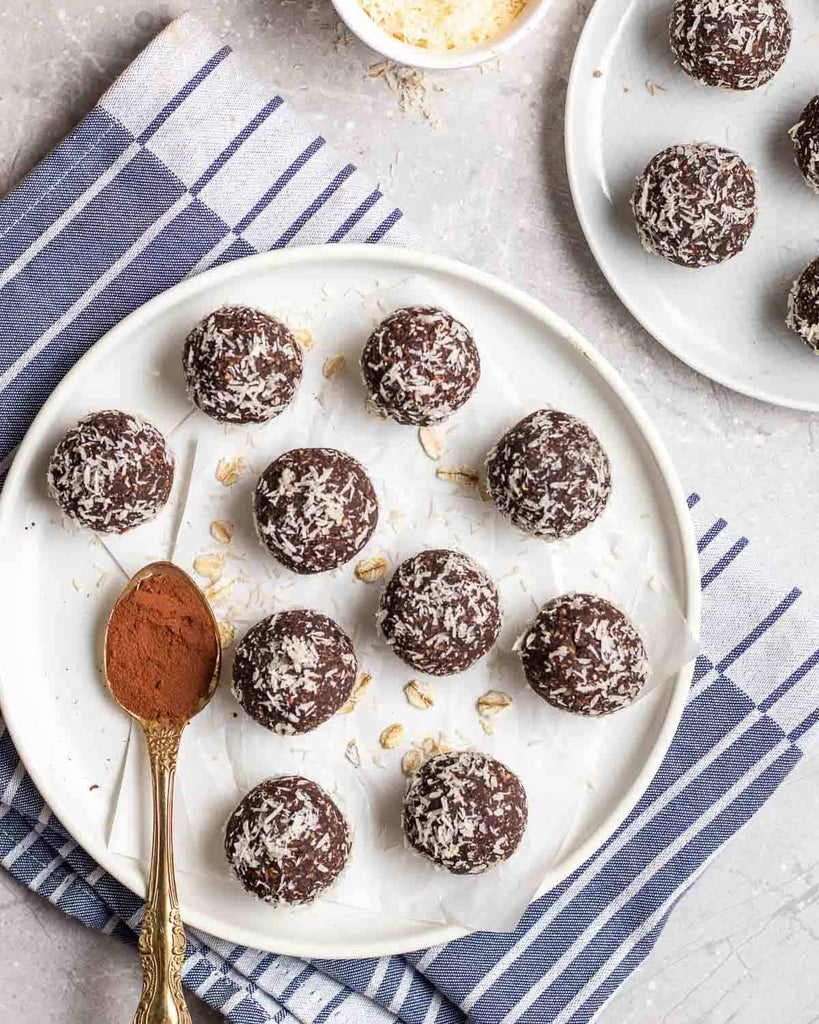 Recipe from Plant-Powered Families (modified by Helen Rose)
Kids and adults alike are pretty busy with activities like sports, school, and work.  Sometimes you are at practice or on the go for hours and need some power-packed snacks.  I created these treats to sneak in some extra protein. 
Ingredients:

1/2 c. pumpkin seeds
1/2 c. coconut flour  Optional: 1/2 c. rolled oats
1/3 c. hemp seeds
1/4 c. sunflower seeds
1 1/2 c. pitted dates
4 tbs. of cocoa powder
3 tbs. Natural Zing vegan protein powders (rice, pea, sunflower, hemp, etc.)
1/2 tsp of pink salt
1 tsp. vanilla extract or 1/4 tsp. of vanilla bean powder
Directions:
In a food processor, process the pumpkin seeds, coconut flour, hemp seeds, and sunflower seeds until fine and crumbly. 
Pit the dates, then add to the mixture and process until they are worked into the mixture.
Add the cacao or cocoa powder, vegan protein powder, and the vanilla and process again for a minute or two.  As soon as it becomes sticky and forms a ball on the blade then you are ready to stop and take out. 
Make into bite size balls. 

You can coat these balls is shredded coconut, coconut sugar, cocoa powder, or ground nuts. Package and you and your family are ready to go.