How to Make Oat Milk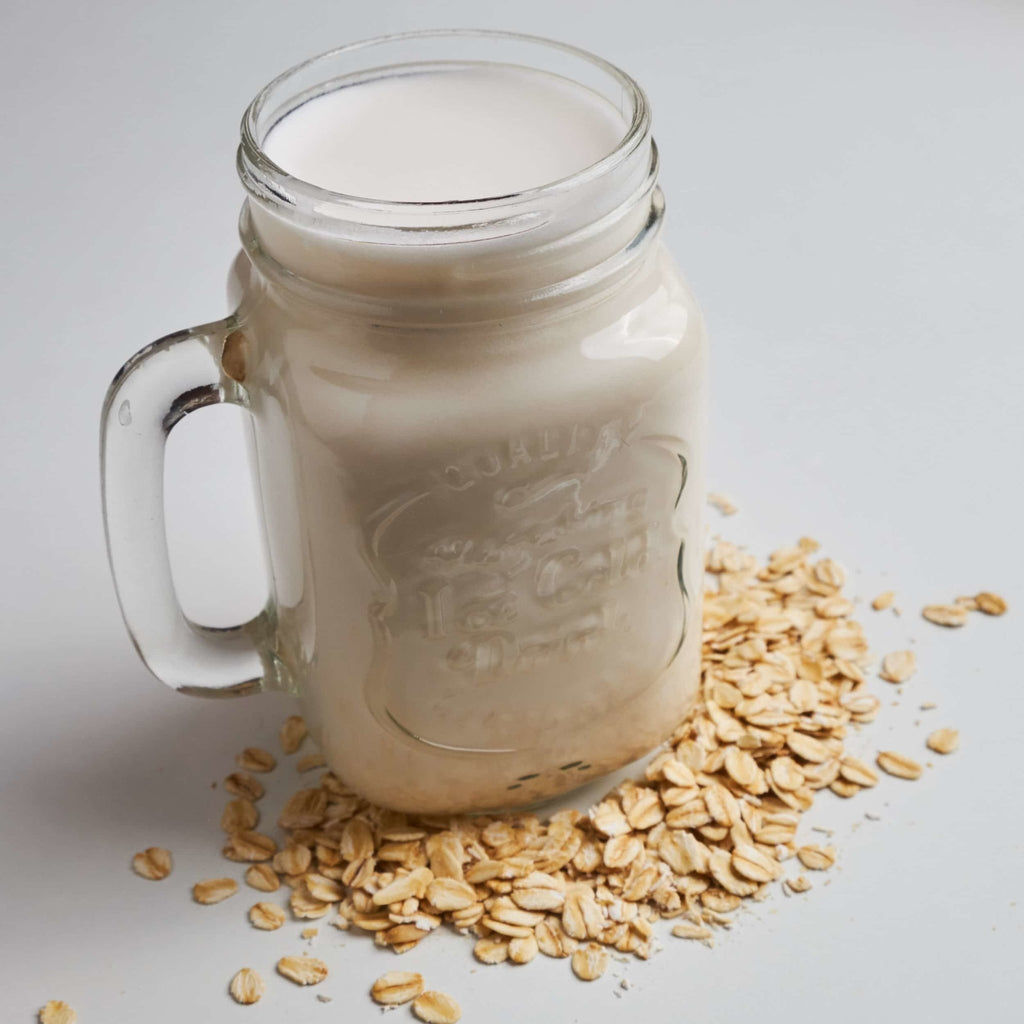 Oat milk is easy to make like many of the plant-based milk. However, there are a few tricks to making oat milk taste great and not slimy.
All of these tricks are optional but make better oat milk.
Trick #1: Do not use quick oats. Use rolled oats preferably
raw rolled oats
.
Trick #2: Use COLD water.
Trick #3: Let oats sit in the COLD water for 30 minutes or overnight.
Trick #4: Put one cap of digestive enzymes into the cold water in which the oats sit for 30 minutes or more.
Ingredients:
1 C.
Rolled Oats
2 tsp.
Vanilla Extract
or 1/4 tsp
Vanilla Powder
4 C. Cold Filtered Water
1 or 2
Medjool dates
(optional sweetener)
Instructions:
1. Soak oats for at least 30 minutes (add enzymes if you want)
2. Drain oats and rinse them.
3. Take the pits out of your dates, if you are using dates, and throw them away.
3. Add oats, water, vanilla, and PITTED dates into your blender canister.
4. Blend until smooth.
5. Strain milk with a
nut milk bag
.   (Meaning pour blender contents into the nut milk bag, while the nut milk bag is over a LARGE bowl.  Squeeze the nut milk bag until the white oat milk comes out of the bag into the large bowl.)
6. Drink cold or heat up.  Store in the refrigerator for up to 5 days.