Immunity Boosting Vanilla Turmeric Latte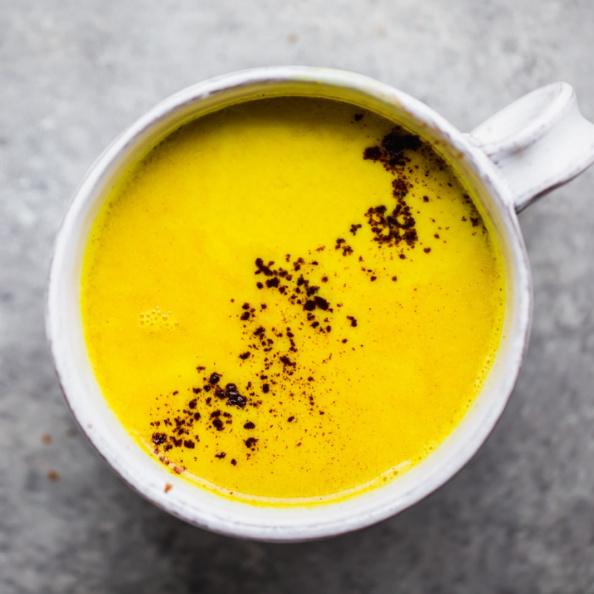 Gold Vanilla Turmeric Latte 
Not all turmeric lattes are created equal. This unique blend features the anti-inflammatory benefits of turmeric blended with the powerful punch of camu powder serving up 920% of your daily value of vitamin C.   This creamy turmeric latte with hints of vanilla and cinnamon will make you feel amazing. 
INGREDIENTS 

2 cups Water

Fresh juice from half a lemon

DIRECTIONS

Heat water over medium-high heat.

Strain approx. 1-2 tsp lemon juice from a fresh lemon, removing the seeds and pulp. 

Combine all ingredients in a blender and blend on high for about 10 seconds.

Pour into a mug and serve hot.

*if you don't have coconut butter on hand, substitute with 1 cup of unsweetened almond milk or coconut milk and reduce water amount to 1 cup.

 




Put a finishing touch on with a sprinkle of Ceylon cinnamon on top. 




Enjoy!