Mushroom Hot Cacao Latte for Balance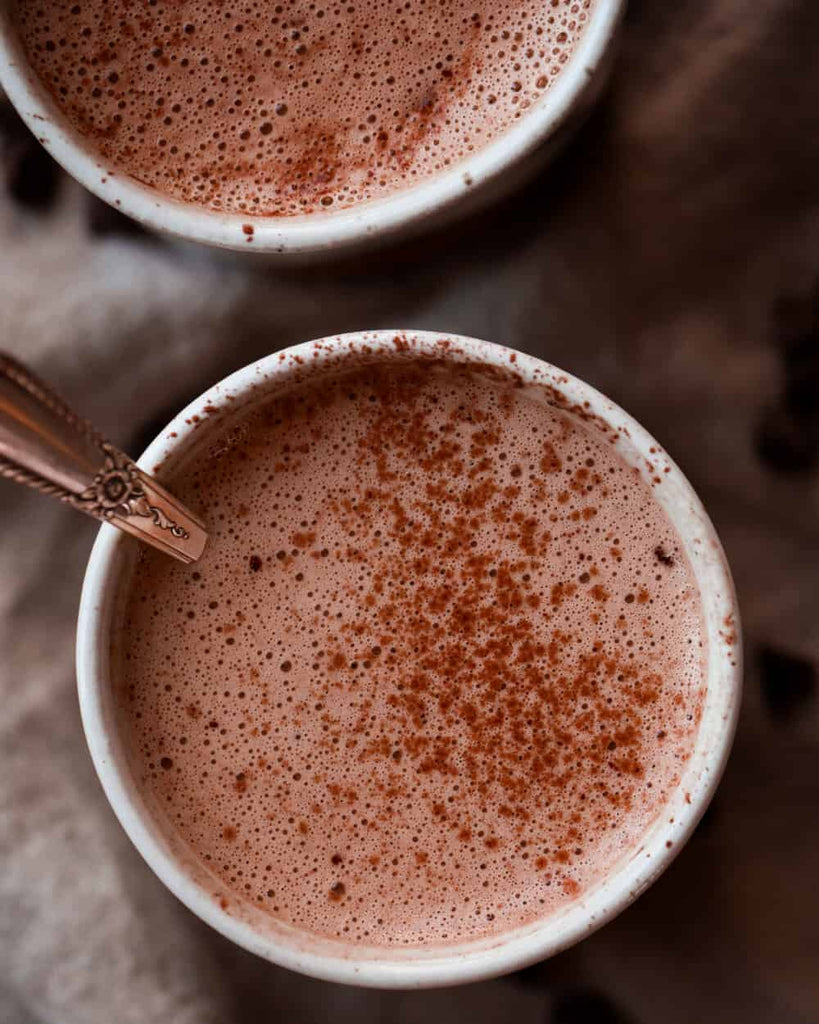 This latte would make the perfect evening wind down or afternoon treat.  The mushroom blend has immunity boosting and balancing properties to help you take on the world and manage stress. 
Note Optional: Adding
maca
or replacing the milk with mostly
coffee
would make it a morning wake me up. 
Instructions
For the hot chocolate:
Add Zura mushroom powder, coconut palm sugar, cacao powder, cinnamon, and pink salt to a blender.

Steam or heat dairy-free milk until hot and add to the blender. Blend on high for 30 seconds to 1 minute, or until frothy and well blended.

Taste and adjust flavor as needed, adding cinnamon for warmth / spice, more sweetener to taste, or more cacao for rich chocolate flavor.

Serve as is, or top with coconut whipped cream, cinnamon, and/or cacao powder.