Alkaline Smoothie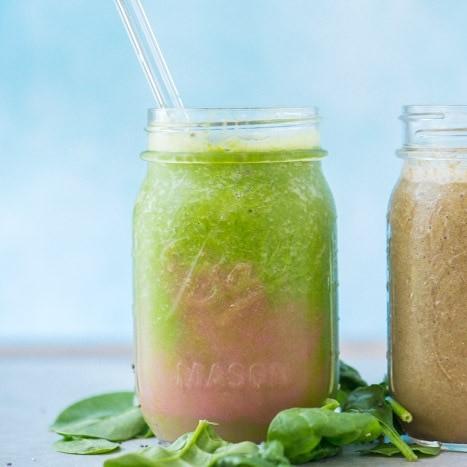 This Alkaline Smoothie is a great way to start your day with a high pH! 
Instructions
Place the ingredients into the blender as listed.

Blend the smoothie until combined.

To prevent a brown smoothie, mix the greens with the banana, chia seeds, Zura Balance, half of the ice and half of the almond milk. 

Then blend the watermelon strawberries, almond milk, and ice together.

Pour the smoothies into the same glass and enjoy.