Spicy Pepitas (Pumpkin Seeds)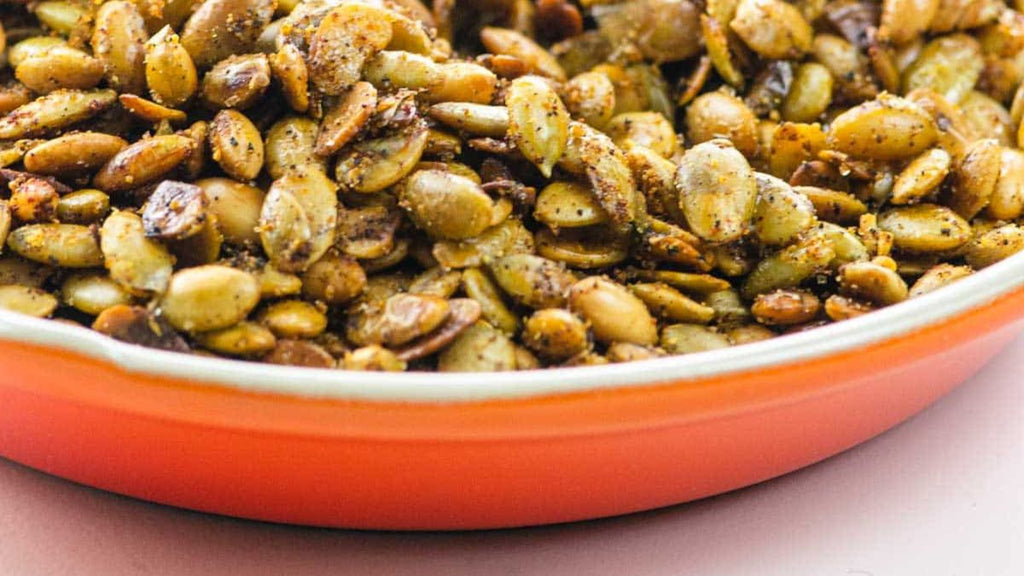 Raw Spicy Pepitas (Pumpkin Seeds)
Optional:
Paprika Powder
Olive Oil
Instructions:
Soak raw pepitas (pumpkin seeds) in warm filtered water with sea salt and cayenne pepper for 6-8 hrs.  
Adjust salt and pepper to your personal preference.
Drain & spread in a single layer on a dehydrator tray.  
Dry at no more than 150 degrees until crisp. 
We set the dehydrator on 145 degrees and it took about 6 hrs.
Oven option: 
Preheat oven to 300°F. Line a baking sheet with parchment paper, and set aside.
Spread pumpkin seeds onto the prepared baking sheet, making sure they are in one even layer. If you need to move to a second baking sheet, do so.
Roast in preheated oven for 20-30 minutes, stirring every 10 minutes, or until the pumpkin seeds are golden brown.
Remove from heat and let cool completely (pumpkin seeds will crisp up as they cool).
Tip: These are great on salads or mixed in with other nuts & seeds in your favorite trail mix!